Corporate Suite: 1099 Management Software
Please fill out our short survey, or call (866) 444-3559, for a personalized demo and pricing information.
Corporate Suite Pricing
Corporate Suite is priced via contract
Pricing is based on volume & feature requirements
Corporate Suite Overview and Survey:
1099 Pro, Inc. Corporate Suite software is the ultimate tax filing solution for entities seeking to file large volumes of forms, form types, filing entities, and information requests.
This 1099 management software is also uniquely tailored to the sophisticated needs of filing entities, which include: custom report management, CSR's with secure remote login, SSO integration via AD & SAML, form aggregation, and specialized printing/filing formats.
Corporate Suite combines the speed, performance, and security Microsoft's SQL Server® technology with 1099 Pro's state of the art software and the option to be in-house or hosted at 1099 Pro's SSAE SOC 1 Type II secure facility.
Please fill out our short survey for a personalized demo and more information!

Browse Over Items for More Info:
Unlimited Form Volume
Multiple Form Series/Types
Remote Access for CSR's
SSO via AD & SAML
TIN Matching Capabilities
In-House or Hosted Solutions
Information Request Management
Multiple Filing Levels
Standard & Custom Report Generator
Managed Services Solution
Secure Hosting Facility
Dedicated Account Representative
Customizable Solutions
Prior Year Data
Process Automation
The all in one corporate 1099 software & 1099 management software for 1099, W-2, and 1042-S reporting.
1099 Pro: Support
1099 Pro offers industry leading support via phone, email, live chat, remote computer connection, and video walkthroughs. 1099 Pro's experts can assist with anything from installations, importing, network troubleshooting errors, data retrieval, printing/mailing, electronic filing, or simply finding out which software or service is best for you!
Standard Hours: M-F, 5am - 5pm PST
Additional Hours: Sat/Sun, 8am - 12noon PST in January
1099 Pro General: (888) 776-1099,
sales@1099pro.com
1099 Pro Service Bureau: (866) 444-3559,
sb@1099pro.com
1099 Pro: Video Support
How to Add a Filer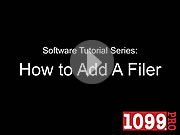 Learn how to add a Filer in your 1099 Pro software.
How to Add a Form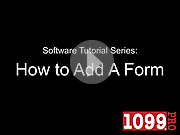 Learn how to add a form in your 1099 Pro software.
Using Quick-Print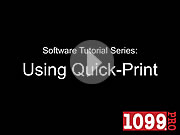 Learn how to use the Quick-Print feature in your 1099 Pro software.
Importing Using Standard Maps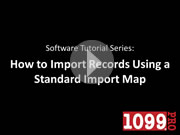 Learn how to import your records using the standard template provided by 1099 Pro.
Filing On Paper Via 1096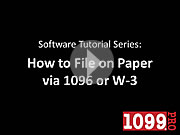 Learn how to file your forms on paper using the 1096 or W-3.
Filing Electronically with the Service Bureau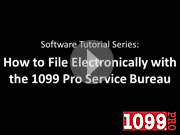 Learn how to electronically file your forms to the IRS/SSA through the Service Bureau.
The 1099 Pro Service Bureau was designed to assist companies throughout the tax season and files 10% of all tax returns in the United States! The Service Bureau features a highly secure, annually audited,
SSAE SOC 1 Type II
environment. Capable of:
Printing, mailing, e-filing
Corrections filing
State direct filing *NEW*
Web-Presentment *NEW*
IRS TIN/SSN matching
Data hosting
Bulk TIN Checking is an essential compliance and risk mitigation service that identifies TIN/Name mismatches prior to filing with the IRS. Penalties can be assessed at up to $100/record at the IRS's discretion.
Submit files directly from software *NEW*
Bulk files of up to 100,000 records per file
SSAE SOC I Type II secure environment
1099 Pro's secure
SSAE SOC I Type II
Service Bureau can make your recipient forms available to view online instead of printing and mailing.
The 1099 Pro Managed Services team, IRSCompliance, can maintain your payee and payment database in our secure environment, or on your secure servers.
Managed Services can support current and prior years of tax data for forms 1098, 1099, 5498, W-2G, W-2, 1042-S, 3921, 3922, as well as Puerto Rico payment information. This service includes regulatory support and compliance training and year-end recipient statements.
Simple and convenient for smaller volume filers! Enter or upload your information into
eFileMyForms.com
and we do the rest.
Print, mail, and e-file for only $3.49/record
State direct filing *NEW*
IRS TIN/SSN matching *NEW*
PDF copies available
SSAE SOC I Type II secure environment
Another great option to validate your TIN/Name combinations via individual checks or bulk! TINCheck.com is a straight-forward and user friendly resource; simply log in and instantly gain access to multiple verification sources in one place.
Complete list validation: OFAC, DMF, EPLS, LEIE, TIN/Name
Integrate an API/web service into an existing AP system for seamless verification of new vendors
Prepaid plans or monthly subscription pricing plans are based on volume
Bulk TIN Checks with complete list validations available
FREE trial account - just click on "Register" at www.TINCheck.com
The State of California Franchise Tax Board now requires business to withhold and report quarterly payments to any entity that is a non-resident of California. 1099 Pro offers compliance at your fingertips!
Printing, mailing, e-Filing via a secure web portal
Functions just like our market leading software
Paper Filing
Enables printing to specified paper.
Electronic Filing
Generates a file formatted to upload to the IRS/SSA.
--
Service Bureau
Upload data from your 1099 Pro software for printing, mailing, web presentment, or electronic filing services. (Additional fees apply)
Records
Base number of tax records included with software. Additional records can be purchased ($100 per 1,000).
10,000+
5,000+
Unlimited
5,000+
Contract Based
Recommended Volume
Amounts may vary depending on system specifications.
1 - 10,000
1 - 10,000
1 - 800
800 - 10,000
10,000 or more
e-File Viewer
Easily review electronic files. Conversion module (from IRS/SSA format to Excel) sold separately.
--
Direct State Filing
Supports electronic file creation in state specific filing formats.
--
--
Filing Thresholds
Pre-loaded with both state and federal filing thresholds for optional filtering of records.
--
--
--
--
Transaction and Aggregation
Supports transactional imports and record aggregation.
--
--
--
--
Fixed-Width Imports
Ability to import fixed-width files.
--
--
--
--
Scheduler
Automated imports and reports via scheduler service.
--
--
--
--
1099 Pro.Net Module
Access data from your web browser. Includes "Lite" version for ultra-fast results.
--
--
--
--
Web Presentment API
Allow recipients to view forms online through your company portal.
--
--
--
--
Requirements for Workstations:
Windows 7/8/10/2012/2012 R2/2016/2019
32 or 64 bit operating system compatible
Intel Pentium II/Celeron or AMD Athlon/Sempron/Turion (Minimum)
1GB RAM (2GB or more preferred)
1GB+ free hard drive space
For use with ANY Windows compatible printer
Windows or Windows Office programs from 2007+
Internet Explorer® 7.0 or higher for ASP(Chrome, Firefox, Safari, & Edge also supported)
Requirements for Web Server:
MS IIS Server 6+ & License(s)
MS .NET Framework 4.5
Minimum of an Intel Xeon, i7 or equivalent
Processor Speed of 2 GHZ
Memory of 4GB or higher
Requirements for SQL Server:
MS SQL Server 2012 or higher
*Licensee is responsible for all Microsoft® licenses used by Licensee:
Order Online
Order your 1099 Pro software the fast and easy way, online! Just click the Buy Now button next to the version of the software that you want and it will be added to your shopping cart.
When ordering online, you can choose to immediately download your software or have it delivered right to your door.
Phone in your Order Toll Free
Order the traditional way, by phoning in your order. Our sales staff is ready and waiting to take your order.
Toll-Free Sales: (888) 776-1099
Hours: M - F, 7 am to 5 pm (PST)
Fax or Mail in your Order
You can also place your order by fax or by following the instructions below:
Download our order form: 2019 ORDER FORM (126k , PDF)
Print the order form, fill it out in its entirety and select the products you want to purchase. To avoid delays, be sure to add appropriate sales tax and shipping for your area.
Fax your order to us at: (818) 876-0202

- or -

Mail your order form and payment (check, money order or credit card information) to:
1099 Pro, Inc.
23901 Calabasas Road, Suite 2080
Calabasas, CA 91302-4104