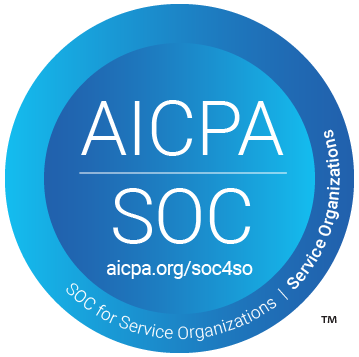 Professional Software Administration & Tax Reporting
The 1099 Managed Services team can maintain your payee and payment database in our secure SSAE SOC I Type II environment or on your secure servers. 1099 Managed Services can support current and prior years of tax data for forms 1095, 1098, 1099, 5498, W-2G, W-2, 1042-S, 3921, 3922, CA 592-B, Puerto Rico Series forms, and tax exempt municipal bond forms. 1099 Managed Services includes: 1099 Pro software installation and configuration, employees to perform day to day tasks on your behalf, year-end printing & reporting, state direct filing, payee TIN management, and compliance webinars and conferences. Users can access the 1099 Pro Corporate Suite software, via a web interface, to securely view and print their payee and payment information, create corrections, perform data queries, or run reports.
SOFTWARE ADMINISTRATION & USE
Software Administration
Setup & Maintain Filing Entities
Setup & Maintain Admin & Web Users
Setup & Maintain Security Access Levels
Setup & Maintain Transmitter Control Code Information
Setup & Maintain Import Maps
Setup Automated File Routing Scripts for all Import Files
Setup Automated/Scheduled Imports & Reports
Software Use
Perform original/corrections data importing
Identify and fix common formatting issues or data irregularities on import files
Provide error/warning reports in Excel
Provide control totals reports for balancing
Custom report creation
Year-end printing & PDF copies
Year-end IRS/SSA file creation
Bulk TIN matching file creation
Software Hosting
1099 Pro can provide software hosting, also known as Infrastructure as a Service (IAAS), where 1099 Pro installs and maintains the entire environment on your behalf. For more information, please see 1099 Pro Hosting Services.
PROFESSIONAL REPORTING SERVICES
Tax Reporting Services
Print & mail services, with mail tracking, for all tax forms
1099 & 1042-S Original/Correction reporting using 1099 Pro Transmitter Control Codes (TCC) and IRS FIRE accounts
W-2 Original/Correction reporting using 1099 Pro Submitter Information and SSA BSO accounts
ACA 1095 Original/Correction reporting using 1099 Pro Submitter Information and IRS AIR accounts
Puerto Rico Original/Correction reporting using client accounts
State direct quarterly & year-end Original reporting, for ACA 1095/1099/W-2 form series, using 1099 Pro state accounts (where possible).
IRS Bulk TIN/Name Matching file submissions using 1099 Pro's BSO accounts
Individual, real-time, TIN/Name matching via our TINCheck service
Other Services
Custom print layouts / statements
Custom data formatting utilities to normalize data for tax reporting
Withholding & deposit services
Policy and procedure development
Regulatory publications, webinars, and events
Web API for displaying tax forms on your own customer website/portal
To learn more or to get started, contact a 1099 Pro support representative!
1099 Pro Managed Tax Services
Phone: 866-444-3559
Email: sales@1099pro.com
Your all in one stop for 1095, 1099, W-2, & 1042-S tax reporting services.